Hey!
Since taking  the game to Rezzed. We've started working on a number of changes relating to Characters and the City Map.
The build we had at Rezzed was an early prototype map, so this has been the biggest priority since returning from the show. Cedarwood City is the heart of the game. Players will be interacting with the city map and navigating around it during the majority of their playtime with the game. So it needs attention, detail and importantly character. With this in mind, we're now redesigning the map, and breaking the city up into 5 distinct areas. Each of these areas will hold 5 districts for the player to invest in, and a number of investments per district.  We're spreading them across three islands too, to hopefully make it more visually interesting.
Wayne put together a number of different tiles for mapping the water around the City.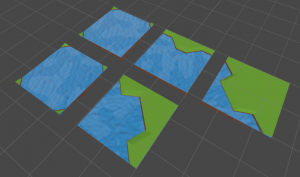 And here's what we have so far. The labels are the rough position of the districts in each area (represented by the colour). It's a rough first pass and the shape/size might shift and change slightly as we begin adding the assets onto the map.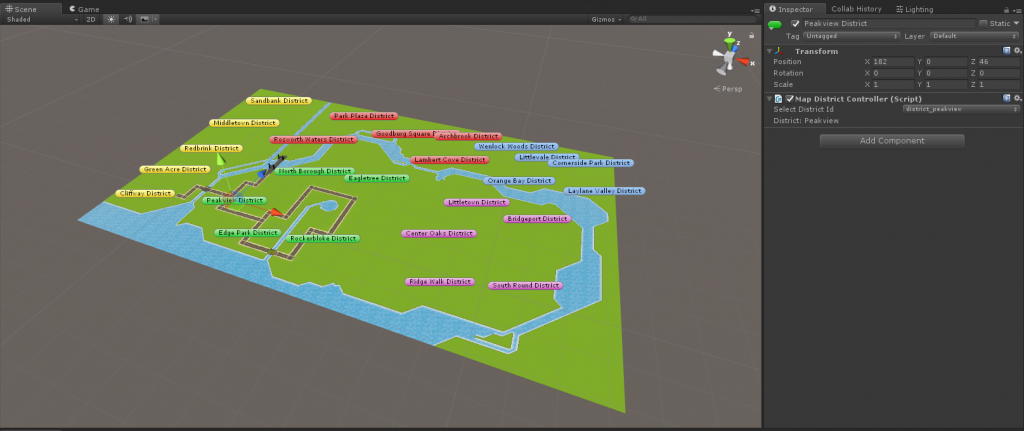 Speaking of which, Wayne has also begun working on the buildings for our areas. Such as some terraced houses, for the more residential Northwoods area (red)
And a cooling tower found in the more industrial Westside area (yellow)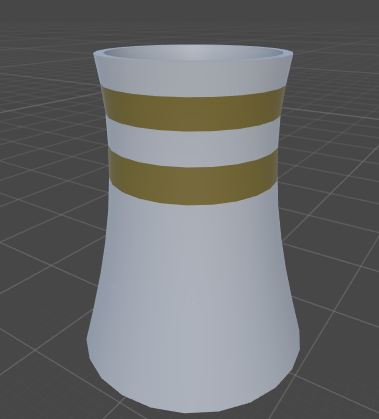 He's also been working on some new road layout assets, such as suspension bridges, to connect areas of the map together.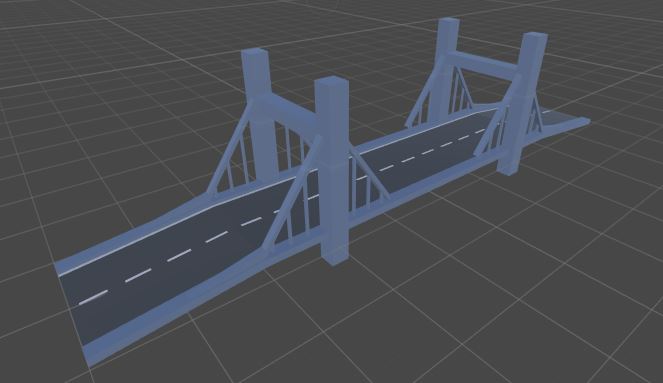 Over the next few weeks we should continue to make more progress on the map. We'd like to have most of the main layout for the new Cedarwood City completed as soon as possible.
Outside of this, I've been spending time designing more of the character systems for the game. I've been writing in a bit more detail about the kind of characters players will meet in the world. I've also been developing the overall story arc / objective of the game, and how both the story elements and management elements are going to tie together.
Once the map tasks are complete and it's functional again, I'll have more to talk about!