Wayne and I spent the past weekend exhibiting the new version of Living The Deal at Insomnia 61.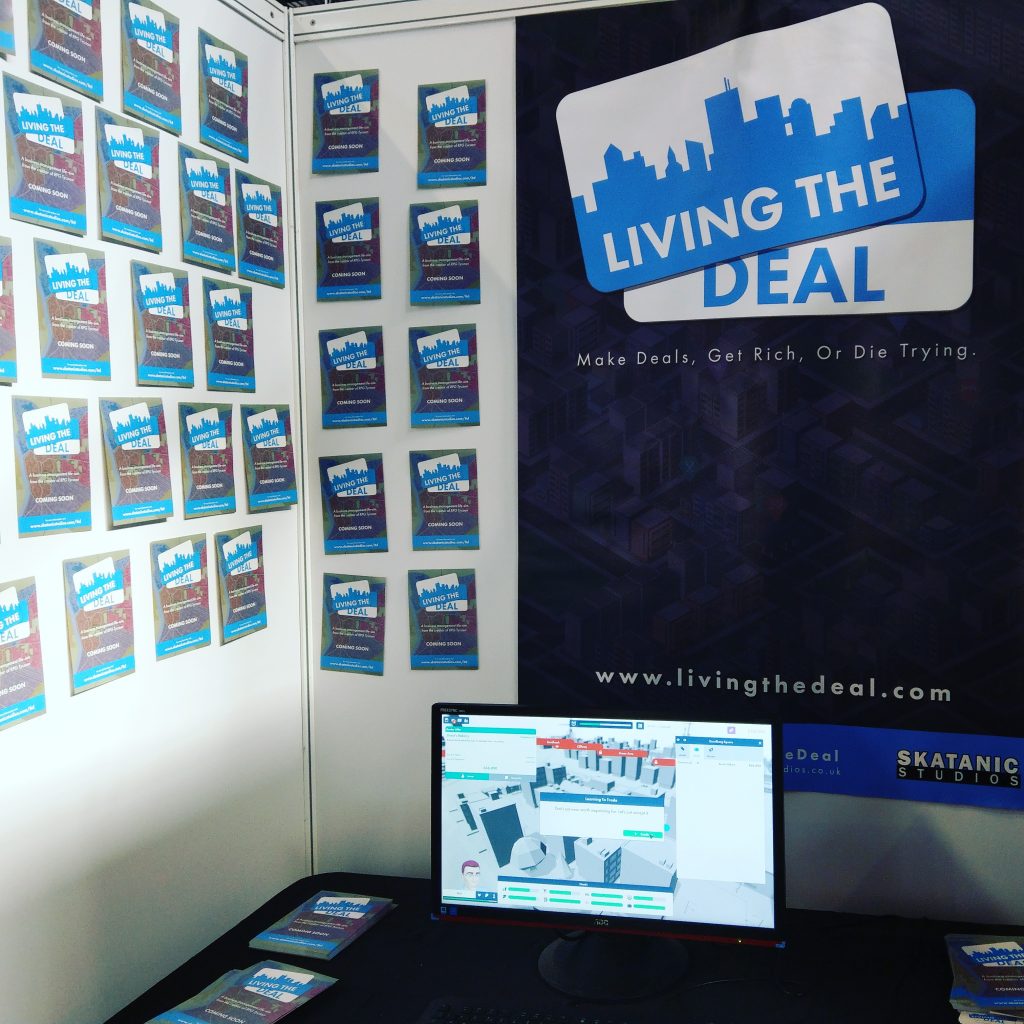 If you're wondering why we've been so quiet on the blog the past couple of months, it's because we were all furiously working our indie dev bottoms off trying to get the build ready for this show.
Safe to say, it seems to have paid off. We went into Insomnia unsure about the audience but were pleasantly surprised by how many people took an interest into the game, and joined our mailing list eager to hear more about the game (thank-you!).
Essentially, what we were doing was getting the demo from Rezzed put back together using our new style, systems and mechanics (updated UI, new city map, story, improved environments etc).
Last day to come and try out unique business management meets life sim #LivingTheDeal at #i61 – come say hi in the Indie Zone! pic.twitter.com/LhOgjqrK1Y

— Skatanic Studios (@SkatanicStudios) August 28, 2017
We treated the show as a dry run for EGX and have come back with some brilliant feedback after watching people play. It still absolutely blows me away, though. The difference in engagement between this game and our last one, especially so early on.
I know all of us here at Skatanic Studios are really excited to keeping adding more into the game. We're pleased with the state it's in and feel it's finally starting to represent what we want the game to be. Finally, no more re-working the same demo again and again. We're moving forward now.
Yay.
Thanks to everyone who came by. If you're headed to EGX in September and want to chat to us about the game. Get in touch and book a slot now.
I'll try to make a video over the next few days, be sure to join our patreon if you want to be one of the first to see it.